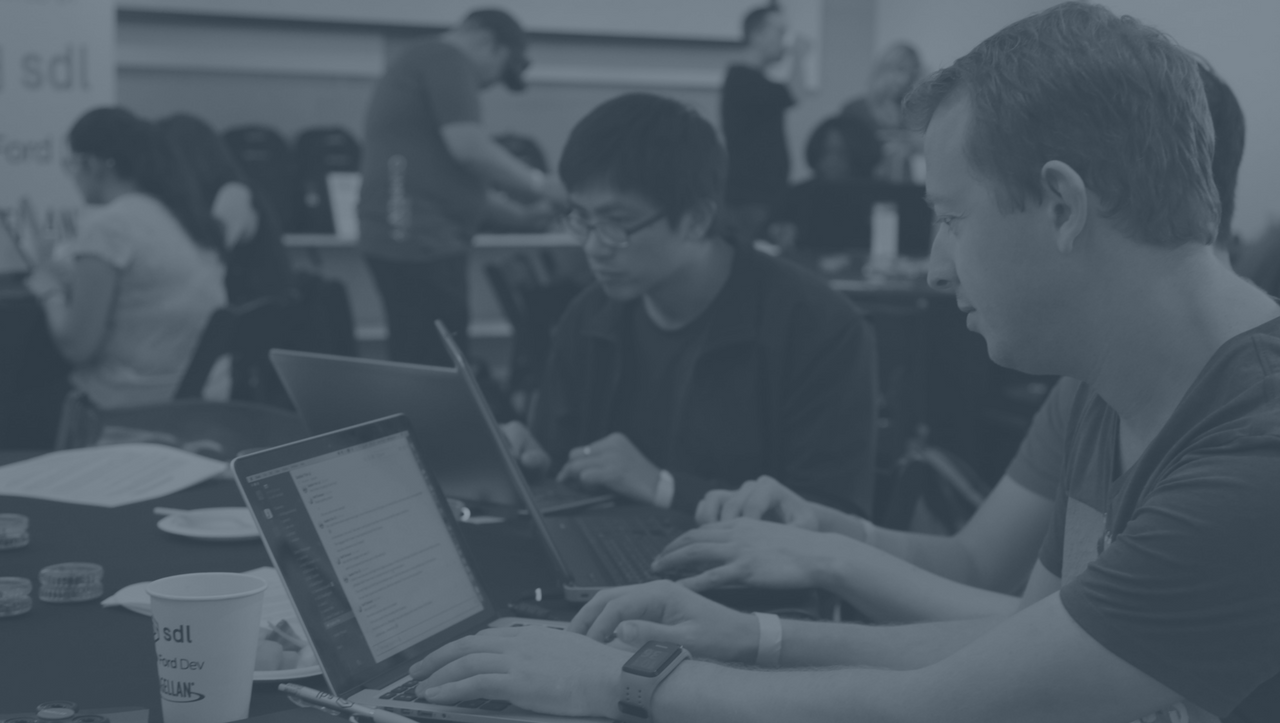 Please fill out the appropriate form below to request an invitation to the 2018 SDL Developer Conference, Hack, and/or Exhibit during MWC Americas. Our team will review your request and get back to you shortly. If your request is approved, you will receive an email notification from SDL along with an email from GSMA prompting you complete your MWC Americas registration.

SDL HACKATHON
Request an invitation to the join the second annual SDL connected car hackathon, taking place in Los Angeles during MWC Americas. Hack attendees will also receive a complimentary pass to MWC Americas.
SDL CONFERENCE & EXHIBIT
We have a limited number of complimentary SDL Developer Conference and MWC Americas exhibitor passes. Please fill out the form to request a pass today.
If you're requesting a hack invitation you don't need to request a conference pass.
2017 SDL DEVELOPER CONFERENCE & HACK PHOTOS