Join us to
hack
innovate
collaborate
create
win prizes
Join SDL members and app developers in an overnight hackathon as we celebrate innovation and creativity in the connected car.
$5,000 will be awarded to the most innovative connected car application! Compete for a share of cash and other great prizes in the SDL connected car hackathon.

Participants will have the rare opportunity to present their app to a room of industry decision-makers live from the stage at the SDL Developers Conference. Don't miss out!
WHEN
10am Tuesday, Sept 11
to 8am Wednesday, Sept 12*
WHERE
ACE Hotel Downtown LA 2nd Floor
929 South Broadway
Los Angeles, CA 90015 (map)

*Hack presentations and award ceremony will take place from the Conference stage at 1:15pm on September 12th.
Why you should attend...
Attract a new global audience by getting "In the Car" with SDL. Join us for exclusive access to car development kit, embedded modem API's, testing, mentoring, and real business opportunities with the potential to reach millions of drivers around the world.
 
Get unprecedented access to the top technology teams from automakers such as Ford, Toyota, and other SDL adopters.

Meet with the project maintainer, Livio, and get all your questions answered.

Gain hands-on experience with in-vehicle hardware already in use around the world, and exciting soon-to-launch connected products.

Dive in to vehicle generated data such as Fuel Level, Accelerator Position, or Hard Brake Event and show off some new and exciting features you can deliver to drivers and passengers.

Present your project in front of industry decision makers on stage at the SDL Developer Conference.

Collaborate and innovate with top connected car developers.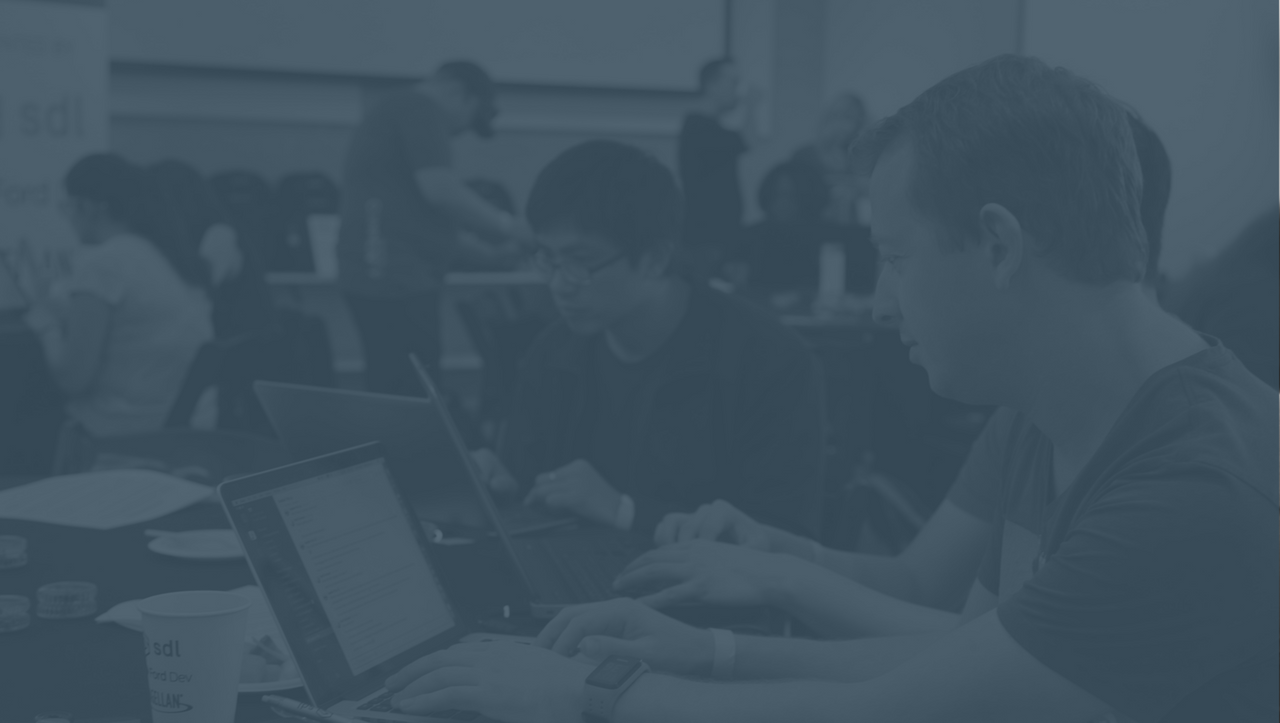 JUDGING CRITERIA
You will have the opportunity to present your project live on stage at the SDL Developer Conference. The audience will participate in voting, so you will have the opportunity to receive real-time engagement from industry executives as well as world class judges.
INNOVATION
We've seen a lot of apps…how are you going to impress the judges?
PROGRESS
How much work was put in during the hackathon?
CONNECTIVITY
How is your in-vehicle use and integration with HMI and controls?
USER EXPERIENCE
How does your app stack up in practicality and usability?
PRIZES
All hack participants will receive a Ford Developer Program Ogio backpack filled with goodies!
Surface Pro 4 with Keyboard* (*one per team member, up to 4 maximum)
Each member of the winning team will receive a pair of tickets to the iHeartRadio theater in Burbank to see an artist of his/her choosing.
Located in the heart of Downtown Los Angeles, walking distance from the Convention Center, the Ace Hotel offers a a chic, classy, and comfortable environment for hacking.

Enjoy natural light and views of the city while hacking; get fresh air and breathtaking city views on the poolside rooftop; stretch your legs with standup working stations; and fill up on world class food catered by Ace.

DETAILS
Doors open at 10 AM on September 11. Bring your equipment and your 'A' game as this competition gets rolling! Opening remarks will be at 11 AM and then we'll set you loose to code until 8 AM on Sept 12th.
Not quite sure where to begin on your connected app or simply looking for some best practices for integrating in the car? Join the SDL Master Class at 12 PM, right after opening remarks, to get instructions from SDL steering committee members on starting an app, accessing vehicle data, distracted driver regulations, and more.
At 1:15pm on September 12th, you will get to show off your cool connected car app to a room of industry leaders and a panel of judges from the stage at the SDL Developer Conference. Conference attendees will have the opportunity to vote on their favorite app via SMS for the judges consideration. You don't need to have a well-polished, store-ready app. Winners will be announced immediately following the presentations live from the stage at the SDL Developer Conference.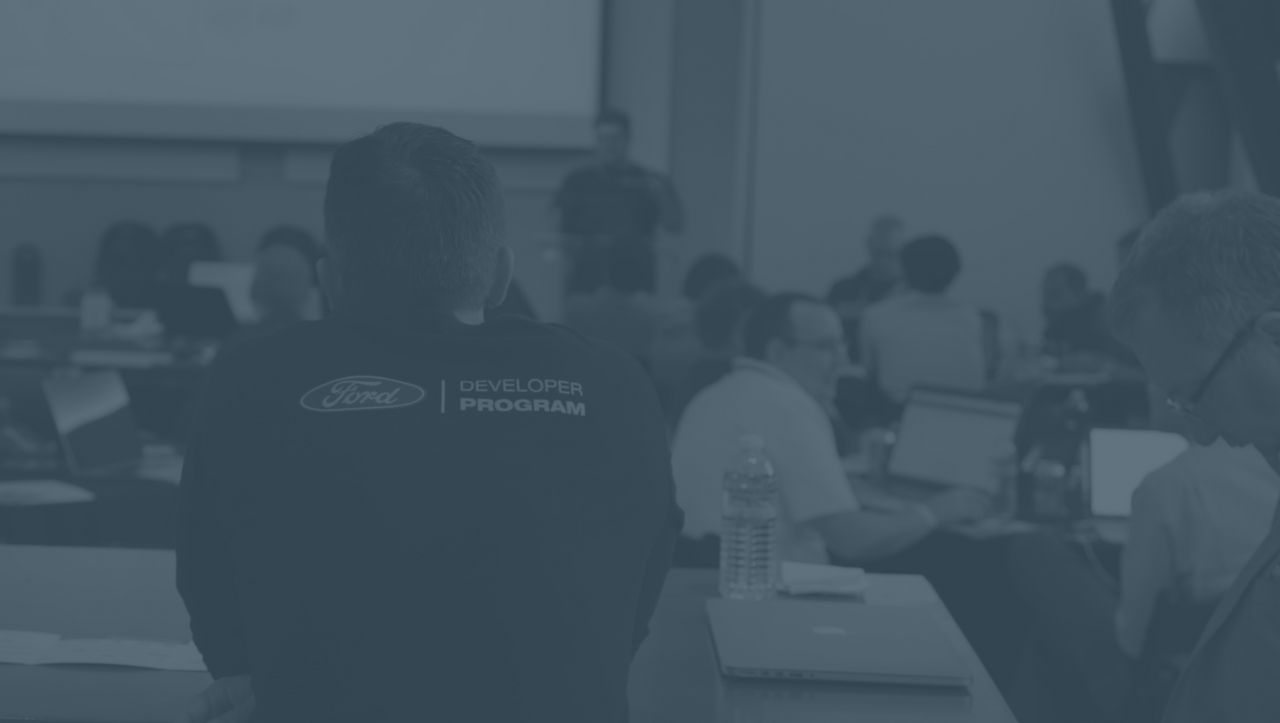 AGENDA
The overnight hack will kick-off at 10am September 11th and will conclude 8am September 12th. The award ceremony will take place at the SDL Conference at MWC Americas 1:15pm on September 12th (MWC Americas passes will be provided to hack participants).
--TUESDAY, SEPTEMBER 11--
10AM Grab a light breakfast and get settled in
11AM Welcoming Remarks
12PM-On HACKING KICKS OFF
12PM-2PM Optional Master Classes
1:30PM Lunch served
5PM Dinner Buffet
6-8PM Happy Hour! Mingle with leading OEMs, connected car suppliers and more over drinks and appetizers.
12AM Midnight snack 🍕
--WEDNESDAY, SEPTEMBER 12--
12AM-8AM Hacking
6AM Breakfast served
8AM Hack concludes. Everyone makes their way to the SDL Developer Conference at MWC Americas
12:15PM Arrive at Theater C to prepare for presentations
1:15-2:15PM Hack presentations take place from the stage at the SDL Developer Conference, followed by the awards ceremony (Los Angeles Convention Center, Concourse Hall, Level 2, Theater C)
Snacks, coffee, and refreshments will be provided throughout the duration of the hack.
MIDNIGHT SNACK PROVIDED BY
Reserve your spot now. Seats will sell out.